Change has become the rule of the present-day business. An organization is supposed to function in a dynamic economy where there is no scope for contentment. Planning is a tool in the hands of an organization that wants to handle the problems created by change. Successful organizations deal with foreseen problems and unsuccessful organizations brawl with unforeseen problems. The difference lies in planning.
Planning is preparing an arrangement of action steps to achieve some specific objective. Whether planning is necessary, or desire, or important for survival in COVID-19 for any organization, can be viewed as a different set of approaches carried out depending on the end goal the organization to what it wants to achieve
None of us like to think about the possibility of disasters, but pretending like they don't exist does nothing to fix you for the very real possibility of something going wrong. The most important key to thriving in a survival situation is planning.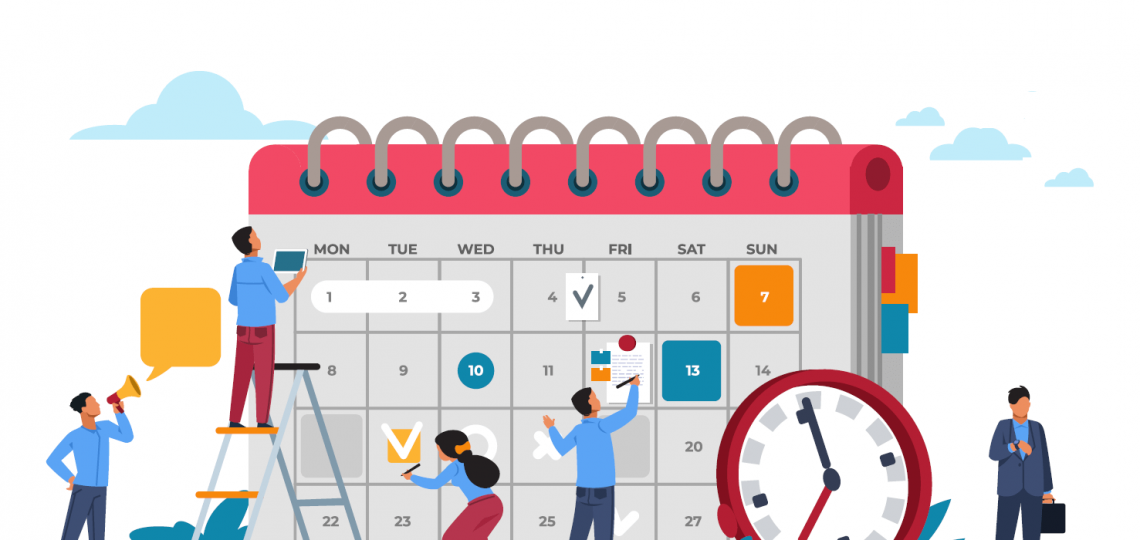 Survival planning can be defined as,
Nothing more than recognizing something could happen that would put you in a survival situation and keeping that in mind, taking steps to surge the probabilities of survival. That's the extended way of saying that survival planning is prepping. Seeing a potential problem and making arrangements now to alleviate the impact of the issue later.
Planning impacts the management's performance because it directly affects the ability of the resulting strategic plan in getting the commitment and backing of the human resources of the organization to maximize the output or consequences of the implementation of the plan. Planning is useful for an organization in
Deciding objectives

Assess market demand

Plan resource necessities

Assess finance requirements

Analyse likely future fluctuations

Summarise likelihood of success

Set targets

Guide day to day activities

Describe the situation of the business

Check against targets

Decide modifications

Customer market research

Financial calculations
Organizations can plan effectively in emergencies, for which they need to:
Perform a Threat Assessment – By performing a realistic threat assessment, they can get a better idea of what threats they're facing, and then figure out how to make for those threats in the future.
Perform a SWOT Analysis – A SWOT Analysis is a great way to determine how one is prepared and can quickly point out any weaknesses which can be in their plan.
Plan for the most likely crises – When one is just getting started, one wants to get prepared for the most likely threats and dangers they'll face. Make sure what those threats and dangers are.
After assessing all the risk factors, things are to be planned according to the three bifurcated areas, each of which requires its solutions, emergency kits, and timelines.
1. Emergency requirements
2. Escape Plan
3. Long Term Survival plan
The organization needs to identify and plan top priorities, which needs to fulfil no matter what the situation is. These priorities are to be planned accordingly.
Next, the enterprise needs to have an escape plan for each phase. Each phase will have its obstacles and issues to deal with if disaster strikes while one is there.
Finally, the organization needs to have a long-term survival plan. Once things settle down and get a better idea of what to expect from the world is when long-term survival commences. An organization needs to be set for this, which means learning off-grid skills that can substitute goods and services that will ultimately disappear.
Putting Your Plan into Action
Each of these smaller types of planning all come together into one's very own prepping plan. When it's time to start acting, take a moment, and realize which plan one should follow and will help to know how to act and what supplies to use.
Wrap-Up
One cannot plan for everything. Break you're prepping down into the three major bifurcations of planning listed above and add your specific planning items to their categories, making sure to pay attention when each one starts to come into play. The organization should remember, plan with the end game in mind, assessing where they want to be in the end, and work back to complete their planning, instead of the other way around and will be far more prepared.
Author:
Yesha Makhija– Business Analyst, who has pursued her Masters in Management & has good amount experience in J.Hirani, dealing with manufacturing industries. She is a resourceful person who chills at work and later run on toes to get her work done, proving her strong ability to work under stress. Her curiosity to learn new things helped her grow better. Want to have a coffee, you have a partner.
About J.hirani: J.hirani is a Strategic Transformation team which works as a growth partner for different organisations in various industries by providing services like Agile transformation, Scenario mapping, Strategic alignment, Balance scorecard, Digital transformation, Incubating new ventures, Operation excellence and Aligning human capital.
©J.Hirani, Is planning necessary or desire or important for survival in COVID-19 for any organization?, December 2020. All rights reserved.